About The Bug Man Of Greater Little Rock
Our History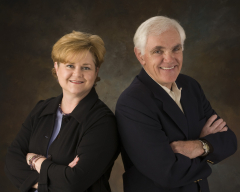 William T. McCauley started the Bug Man, Inc. on March 1, 1976. Bill had several years experience in the pest management business with a firm in Mississippi and then locally in Little Rock. The Bug Man, Inc. was started with faith that God would bless the company and Bill if he attributed his success to God. Bill has done that throughout the years and is often heard to say "God owns The Bug Man, Inc., I just manage it".
Our Mission
We guarantee superior results through training, dedication, and a comprehensive service policy. With our professional approach, pride and dedication, you'll have peace of mind in knowing that your family's health, home and business are protected. And you'll be treated with courtesy and respect by people who appreciate your business and wish to build a long-term relationship.
Whether it's protecting your family's health, home, or business, we have the training, equipment, and experience to provide you the best results.
Providing Solutions For Your Damp, Wet, Or Structurally Damaged Crawl Space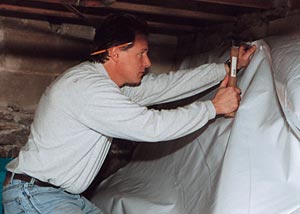 Our warrantied System
If you plan on selling your home someday, our CleanSpace® system is for you.
Each installation of our crawl space encapsulation systems includes a 25-year warranty for rips and tears in the liner.
This warranty is transferable to the next owner of the home -- something prospective buyers love to hear!
At The Bug Man, we're in the business of transforming damp, musty crawl spaces into healthier, more comfortable, and more energy-efficient spaces. Our service area includes the Arkansas area, including Fayetteville, Fort Smith, Little Rock, North Little Rock, Hot Springs National Park, Jonesboro, Conway, Springdale, Rogers, Benton, and the surrounding areas.
We are members of the CleanSpace® International Network -- an international cooperative of crawl space professionals extending all across the United States, Canada, and the United Kingdom.
As such, we are privileged with exclusive access to a wide variety of patented, award-winning products -- including the CleanSpace® Crawl Space Vapor Barrier System and the innovative SilverGlo™ Crawl Space Insulation.
Our Free, On-Site Inspection & Estimate
We offer homeowners the opportunity to meet with one of our crawl space experts, who can measure and inspect your crawl space during the visit.
While at your home, our specialist can identify issues with the space, and make recommendations for repairs, upgrades, and solutions for any problems that are identified. We'll work with you to decide on a plan for your space, and provide you with a no-obligation written warranty. To schedule a free crawl space quote, contact us by phone or e-mail today!
What Our Crawl Space System Can Do For Your Home
Repairing your crawl space does a lot for your home! Few home improvements are so effective at increasing the overall quality of life of everyone living there. A clean, sealed crawl space means a healthier environment, a better place to live, a little extra in your monthly budget, and big savings further on down the road.
It's important to remember that your home is a system -- and what happens to one part of your system will affect everything else in the space. Just as a leaky attic can cause expensive rot damage and dripping water in your home, a wet crawl space has far-reaching implications.
What follows are just a few of the benefits of repairing and upgrading your crawl space: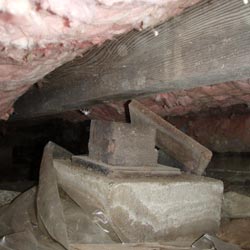 Avoid Expensive Future Repairs
Mold, rot, and water damage never go away. Ignore a moisture issue with your crawl space, and you can be sure that the problem will only get worse.
As the crawl space girders and floor joists continue to sag, the floor above will sag with it. This makes floors uneven and "springy", causes interior doors to jam or stick, and can lead to musty odors in your home.
Likewise, as the floor sags down, it pulls down the walls that are connected to it. This causes cracks to form in drywall.
How much will a contractor charge to go into a musty, unhealthy crawl space, rip out rotting wood, and install new wood in that cramped space? If you can find one willing to take on the job, it'll be much more than you'd want to spend.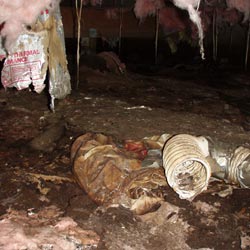 Create A Healthier Living Space
As the building materials in your crawl space continue to grow mold and rot, allergenic mold spores will be released into the air. Due to the natural upwards air movement in a home (entering from the lower levels and exiting through the attic and upper levels), mold spores in the crawl space will be pulled upwards, entering your living space.
Mold spore exposure can occur by breathing in the spores, by ingesting them, or coming in contact with them through the skin. This mold has a powerful affect on people with asthma, allergies, or other sensitivities -- leading to potentially serious reactions.
A moldy, musty crawl space is also an ideal living space for pests and mold that can affect your health and damage your home.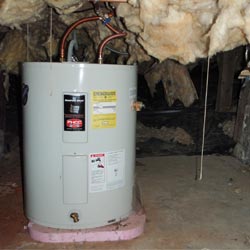 Improve Your Home's Energy Efficiency
Crawl spaces are the home of many of your home's utilities -- including pipes, air ducts, HVAC systems, water heaters, and more. As air flows through crawl space vents in cold weather, it will cool the entire space.
If the job of your utilities is to generate heat, or transfer warm air/water to the rest of your home, this cold is going to impact them negatively. The bottom line: these utilities will have to work harder than ever just to do what they were designed to do!
At The Bug Man, we recommend sealing these vents (which have been proven to not keep crawl spaces dry anyways) and install a crawl space vapor barrier system -- complete with a dehumidifier system to address moisture. This keeps out the cold, and makes your crawl space much more energy efficient!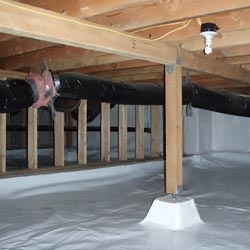 Enjoy A Comfortable, Valuable Home
Nobody wants a wet crawl space! A damp, drafty crawl space is the source of numerous problems, including cold floors, cold homes, unpleasant odors, and that "sick house" feeling that people get.
If your home has a moisture issue in the crawl space, prospective home buyers will take that into consideration when making their offer on the house.
Sealing the crawl space with a durable, warrantied liner will pay for itself in the value (and overall comfort) of your home. The installation itself is fast, affordable, and painless -- usually taking less than a day to complete. So why wait until you're selling the house to have the work done?
Let Us Transform Your Crawl Space Into Healthy, Valuable Space!
If your crawl space is flooding, humid, rotting, or supporting mold growth, our experts are standing by to help you! Our crawl space quotes are free -- including an on-site inspection, professional consultation, and written plan to permanently solve your problem.
As an added courtesy, we'll also send along a full-color copy of our crawl space book, "Crawl Space Science", for you to look through before our visit. This 90-page book is packed with information about our products and services, as well as our building science philosophy.
Our experts are proud to serve throughout the Arkansas area, including Fort Smith, Little Rock, Fayetteville, Jonesboro, Hot Springs National Park, North Little Rock, Springdale, Rogers, Benton, Conway , and nearby. Contact us by phone or e-mail today to get started!
Looking for a price? Get a no cost, no obligation free estimate.